Key speakers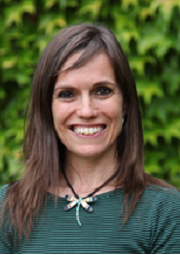 Núria BONADA
I am a Serra Húnter Associate Professor at the University of Barcelona where I lead the FEHM research group (Freshwater Ecology, Hydrology and Management), that includes more than 20 members. My research career has mainly focused on different aspects of stream ecology. In particular, on the study of large-scale spatial patterns of aquatic macroinvertebrates and their responses to natural and non-natural disturbances, by combining basic and applied research. My research has resulted in more than 150 publications that include more than 90 SCI papers, and I have an H-index of 37. I have contributed to more than 150 presentations in meetings and have given 10 plenary talks in national and international conferences. I have been Associate Editor of Hydrobiologia, Aquatic Sciences and Biology Letters, and I am in the editorial board of Freshwater Science, PCI Ecology and PCI Entomology. I am also in the Advisory Board of some international projects and of the Collserola Natural Park. I have participated in 24 funded national and international projects and 23 contracts with the public administration. Of these, I have been the principal investigator of 8 projects and 7 contracts. In total, I have brought to the University of Granada and Barcelona more than 1M€. My CV also stands out for the collaboration with 10+ national and 30+ international researchers, which is reflected in the number of stays abroad, projects' collaborators, and published papers. I am also the President of the Iberian Limnological Society (AIL) (www.limnetica.net).

FRESHWATER BIODIVERSITY IN MEDITERRANEAN CLIMATE REGIONS: CURRENT STATUS AND FUTURE TRENDS
Núria BONADA
FEHM-Lab (Freshwater Ecology, Hydrology and management), Department of Evolutionary Biology, Ecology and Environmental Sciences, University of Barcelona, Barcelona, Catalonia/Spain
Abstract
Freshwater ecosystems account for 0.3% of the planet's freshwater but they are the habitat for 9% of all described species and 35% of vertebrate species. The levels of freshwater biodiversity loss are alarming, doubling those found in terrestrial or marine ecosystems. Mediterranean climate regions are considered global hotspots of biodiversity, also for freshwater organisms. Rivers in these regions (med-rivers) are unique ecosystems because of their predictable winter flooding and summer drought regimes. They support many species adapted to both floods and droughts, and their high levels of freshwater biodiversity are explained by past historical events and current environmental heterogeneity. At the same time, Med-rivers have been affected for centuries, in some cases millennia, by multiple human activities that increasingly threaten their biodiversity. These threats include changes in land use, nutrient loads, heavy metal concentrations, salinity, water withdrawals, invasive species and, more recently, xenobiotics or emerging organic pollutants. In addition, future climate change scenarios predict increases in drought conditions and in the occurrence of extreme events, such as floods, heat waves, and wildfires. The diversity of aquatic organisms is declining more rapidly in med-rivers than in rivers anywhere else in the world and, for some taxonomic groups, Mediterranean regions have more introduced than native species. Freshwater biodiversity conservation in med-rivers requires innovative approaches to account for both natural and human disturbances. Current protection figures, including the Natura2000 network, do not appear to be very efficient in protecting freshwater biodiversity in med-rivers, so it is necessary to establish conservation criteria adapted to the characteristics of these ecosystems.